Do you ever wonder why we celebrate Pancake Day? Let's take a look at some of the traditions associated with Pancake Day, also known as Shrove Tuesday, including the reason we traditionally eat and race pancakes.
Shrove Tuesday?
Shrove Tuesday is a traditional feast day, celebrated before the start of Lent on Ash Wednesday. The Lent period is a time of fasting which begins 40 days before Easter. Christians of the Anglo-Saxon period would use Shrove Tuesday to confess their transgressions in an effort to be shriven (absolved of their sins). A bell would ring to call people to confession, known as the "Pancake Bell".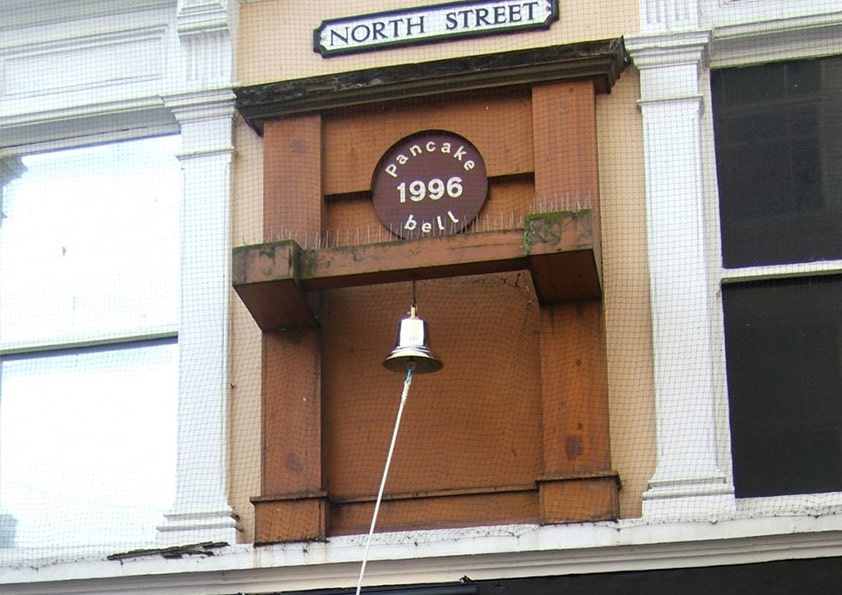 Fun fact: The Pancake Bell still rings today.
Why Do We Call It Pancake Day?
This was the last chance for a bit of indulgence before Lent, as well as an opportunity to get rid of foods that weren't allowed during Lent. A few of the forbidden foods were eggs, milk, and fat, and these were all conveniently turned into pancakes on that day. Pancakes had been eaten in other countries, such as France for centuries before the British started to make them in the 15th century.
Why Do We Have Pancake Races?
Pancake races appear every Shrove Tuesday across England. You can find them in both traditional old towns and central London. You can find them in backyards and courtyards as well. The University of Oxford and the University of Cambridge's college quads are not weird places to see pancake races.
Legend has it that a baker in Olney, England had to rush to church with her frying pan on the stove while she hurried to church in 1445. Her only option was to run there, balancing the pan while flipping the pancake on the way. Since then, they've captured the heart of the English people and it has been celebrated religiously.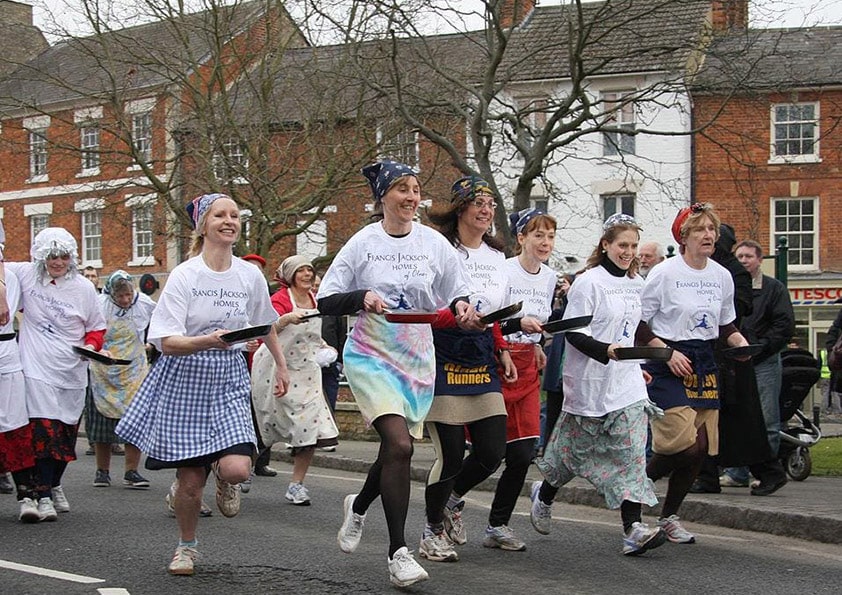 How Can I Celebrate Pancake Day?
Are you tired of eating the same thin, British pancake every year? Then we have the perfect product for you. The perfect pancakes and delicious syrups will make Pancake Day a true delight.
For the lovers of the classic pancake-golden syrup combo, here we have a great deal for you. For £3.85 (previously £7.95), you can get the Pearl Milling Complete Pancake & Waffle Mix 907g along with Aunt Jemima Original Syrup 355ml (12oz).
Are you looking for a unique pancake experience? Look no further. American Food Mart brings you the Pancake Day Bundle Deal. This package includes Bisquick Original Pancake & Baking Mix, Hershey's Caramel Syrup, Badia Chocolate Sprinkles, and a bag of Badia Whole Nutmeg. A delicious way to celebrate Pancake Day.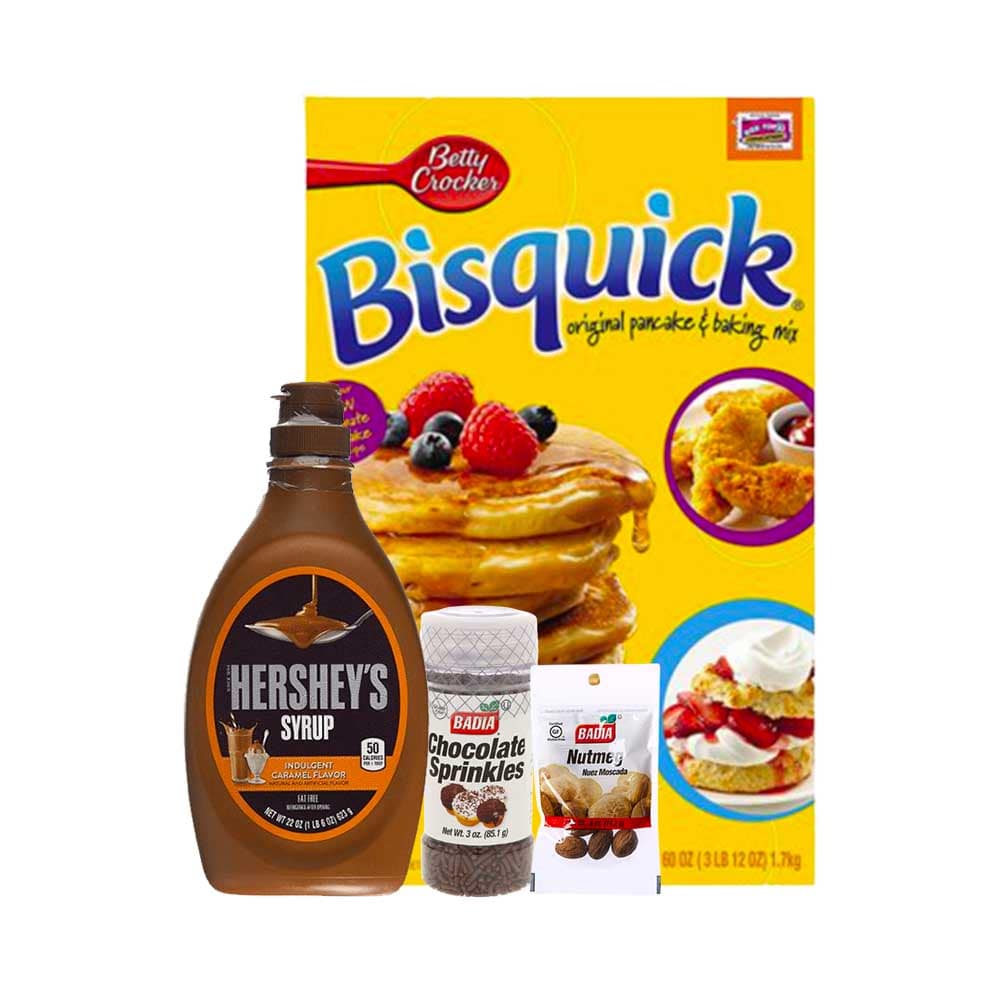 And for those with a taste for fruit, we have the right thing for you. Strawberry syrup, pumpkin spice, and the legendary Aunt Jemima pancake mix. Get your Aunt Jemima Pancake Day Combo Deal today and enjoy the taste of Pancake Day with your family.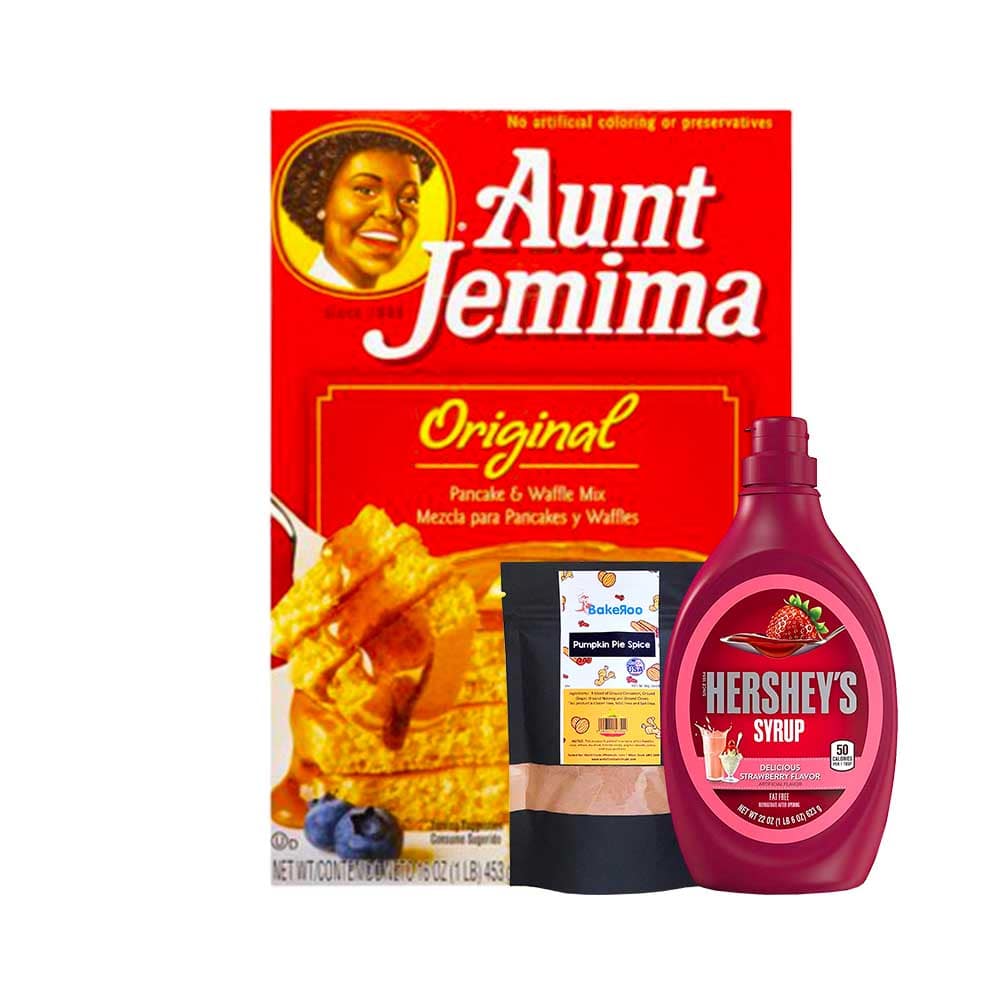 We have got a range of different syrups from Hershey's. For chocolate lovers, we've got Hershey's Genuine Chocolate Syrup. For a fruitier vibe, why not get Hershey's Strawberry Syrup. And the true butterscotch, caramel, toffee lover are bound to enjoy the taste of Hershey's Caramel Syrup.
I hope you enjoyed learning why we do celebrate Pancake Day on Shrove Tuesday. If you liked this post, don't forget to visit our website for more great articles, products, treats, and more on our website. There, you can subscribe to our newsletter and get linked to our Instagram page too!