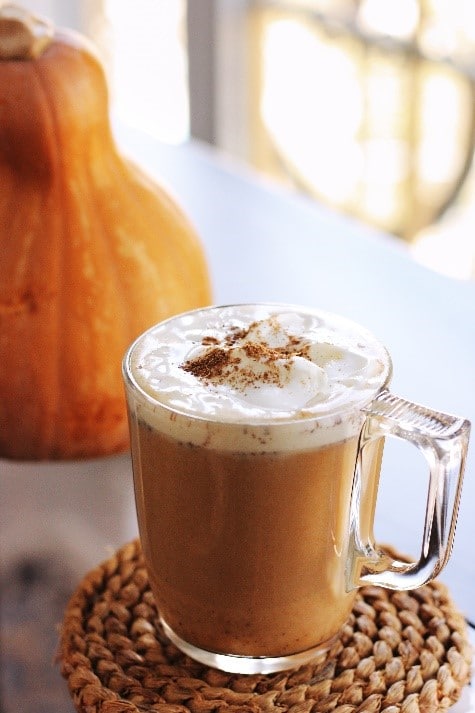 After a long December celebrating the cold weather, Christmas and the winter holidays have left us a desire for more. With ever-decreasing temperatures, we can't help to enjoy the magic that snowy days, gloves and hats, and of course hot drinks bring about. There is nothing better than a hot beverage to beat the winter chill. Last autumn, people flocked to coffee shops ready to get their cups of Pumpkin Spice Latte and Eggnog Latte. At American Food Mart, with the help of Bakeroo, we wanted to teach you how to combine them into one very special drink. Here is our version of the Pumpkin Eggnog Latte recipe
Also, if you can't consume eggs or practice veganism, don't fret, we have one of the best recipes for Vegan Eggnog. Make this recipe even more delicious by getting the Bakeroo Pumpkin Combo Deal.
Ingredients
10 minutes from prep to finish
Serves 1 (multiply the amounts accordingly to serve extra)
150 ml eggnog
100 ml of any milk
50 ml of espresso
1 1/2 tablespoons sugar
2 tablespoons pumpkin puree
1 teaspoon of pumpkin spice or ground cinnamon
Cream (whipped)
Instructions
Add the pumpkin purée into a mug or a bowl (if you're making multiple drinks) and pour in the hot espresso. Stir in the pumpkin spice or ground cinnamon.
In a pot or saucepan over low heat, warm the milk up until it is frothy. Add and stir in the eggnog. Pour the milk into the mug or bowl and stir until combined.
Serve unto a mug and use the whipped cream to top the drink. Sprinkle some pumpkin spice over the cream to provide more aroma.
Allergens
Beware of any nut allergies as it contains cashew nuts.
Beware of any insulin-related disease as it contains a high amount of syrup.
---
Try our Bakeroo Pumpkin Spice today, and why not look at more syrup options!
---
Don't forget to visit our website for more great articles, products, treats, and more at www.americanfoodmart.co.uk. There, you can subscribe to our newsletter and get linked to our Instagram page too!