Pancake Day is by far one of the best holidays of the year! Let's be honest, who would say no to an entire day dedicated to our favourite breakfast food? Whether you prefer your pancakes with lemon and sugar, or you like to mix it up, Pancake Day is a fantastic opportunity to get in the kitchen with your friends or family, get messy, and make some delicious pancakes!
Celebrated in February, Pancake Day is a traditional Christian holiday also known as Shrove Tuesday. It was created as a way to use up all your last ingredients before Lent, so as to avoid temptation. But, it has since been adopted by many as a day to practice their pancake-tossing skills!
So, why not celebrate Pancake Day in style? Treat yourself to one of our flippin' fabulous bundle deals!
Pancake Day Bundle Deals
There's nothing better than hot, homemade pancakes drizzled in syrup, sugar, or whatever you fancy! Because of this, we have three sweet deals that will help you create your own irresistible pancakes!
For more delicious products, including pancake and waffle mixes, check out our full groceries range here!
1. Bisquick Pancake Mix & Smucker's Syrup Deal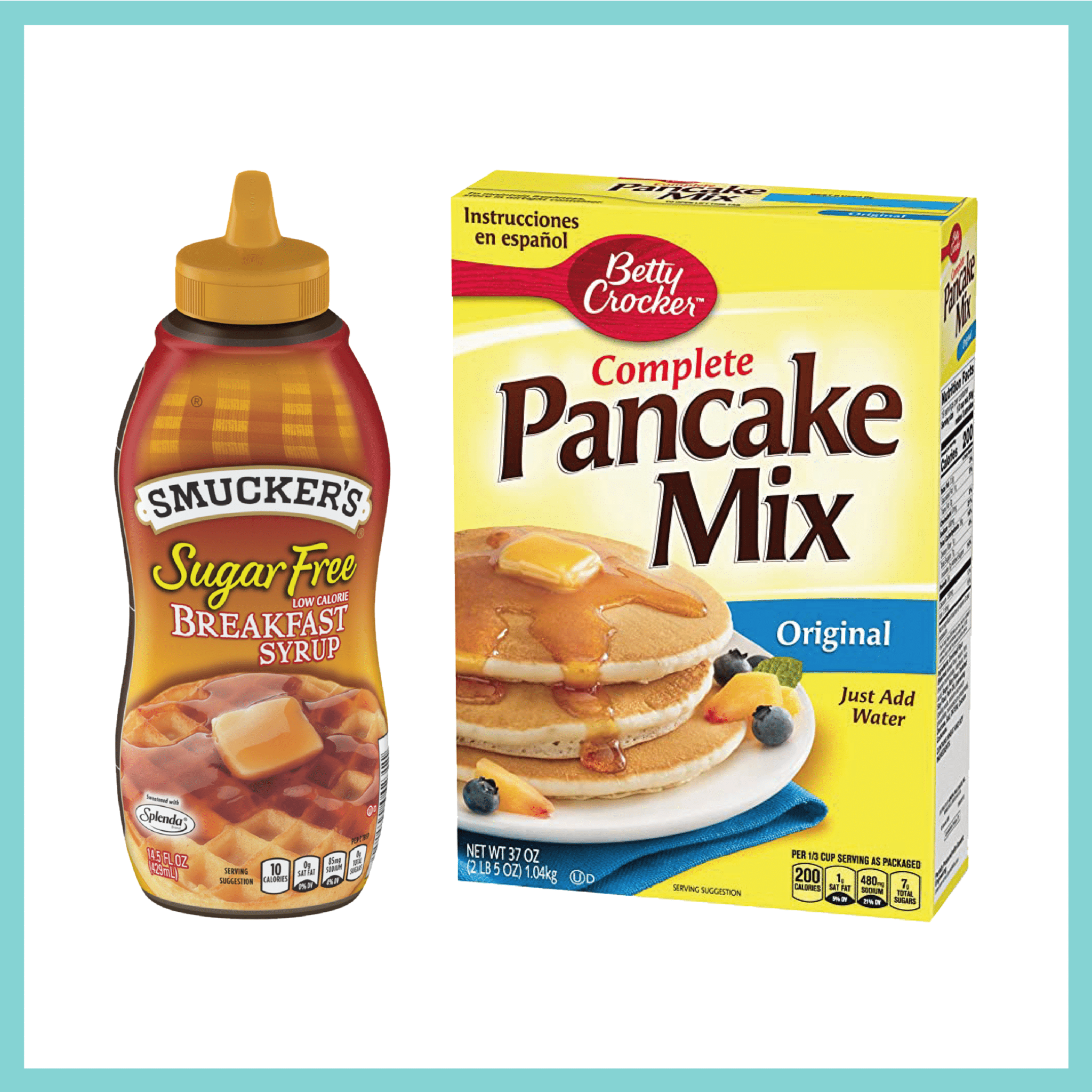 All you need to make the fluffiest pancakes is a little bit of water with this fantastic mix! Paired with Smucker's Sugar Free Syrup, this deal is perfect for making pancakes for all the family!
Get yours here!
2. Hershey's Syrup Combo Deal!
Pancakes are so good it's hard to imagine that they could be better. But, with Hershey's syrup you can take your pancakes to a whole new level!
Whether you prefer to drizzle or dip, this syrup is for you! But only one question remains; Chocolate or Strawberry?
Get yours here!
3. Complete Pancake Mix & Smucker's Syrup Deal
Betty Crocker's Bisquick is an American classic! Quick and easy, this pancake mix delivers soft and fluffy pancakes every time. And, paired with this delicious breakfast syrup from Smucker's you'll have a match made in heaven! So, why not treat yourself and your loved ones this Pancake Day?
Get yours here!
No matter what you choose, you're guaranteed to make Pancake Day one to remember with our great Bundle Deals!
---
Don't forget to visit our website for more great articles, products, treats, and more at www.americanfoodmart.co.uk. There, you can subscribe to our newsletter and get linked to our Instagram page too!