One thing America does seriously well is snacks! From candy to corndogs and everything in between, American snacks are full of flavour. But nothing tops a big bag of classic American potato chips. No matter whether you're a sweet tooth or a savoury nut, everyone can agree that American crisps and chips are the best around!
But how to choose?
But, with so many flavours to pick from, how do you choose what to have? Regardless of where you are or what you're doing, there are plenty of brands and styles to choose from. In fact, there are so many options you may even have a hard time picking! If that's the case for you, don't worry! We've compiled this list of our top 5 best American crisps and chips!
1. Cheetos Flamin' Hot Crunchy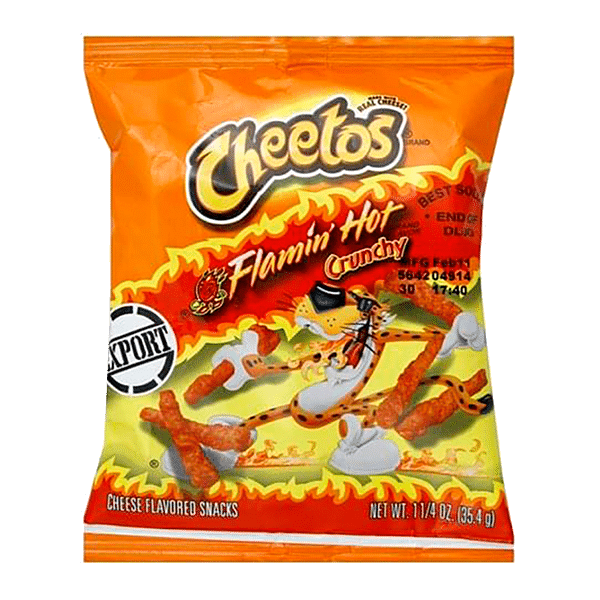 A true classic, Cheetos are the cheesiest snack known to humankind! Not many crisps or chips can beat the original, but their Flamin' Hot Crunchy sibling is a delicious upgrade if you want a hint of spice! Maximum flavour, these are super addictive, so be sure to buy an extra bag or two!
2. Pringles Jalapeno Flavour Potato Chips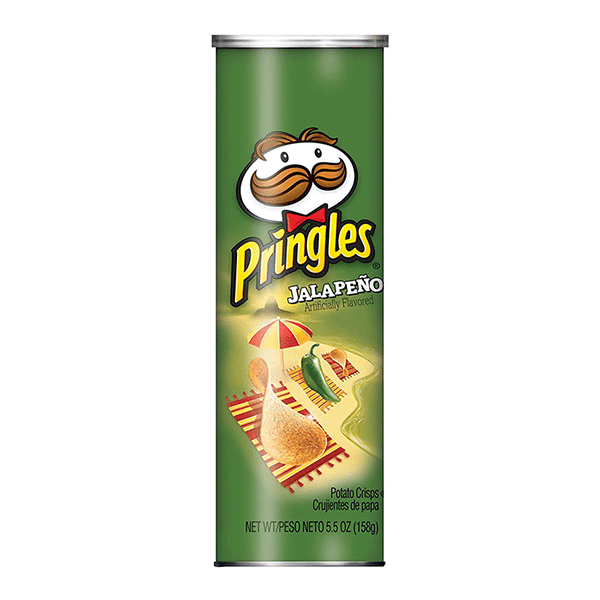 Pringles? But don't you know you can get them in the UK too? Don't worry, we know! Yes, Pringles have been on our shelves for as long as we can remember, but we never seem to have the exciting and delicious variety of flavours that America has! Take these Jalapeño flavoured Pringles, for instance! They give a fiery kick that will leave you craving more!
3. New York Style Sea Salt Pita Chips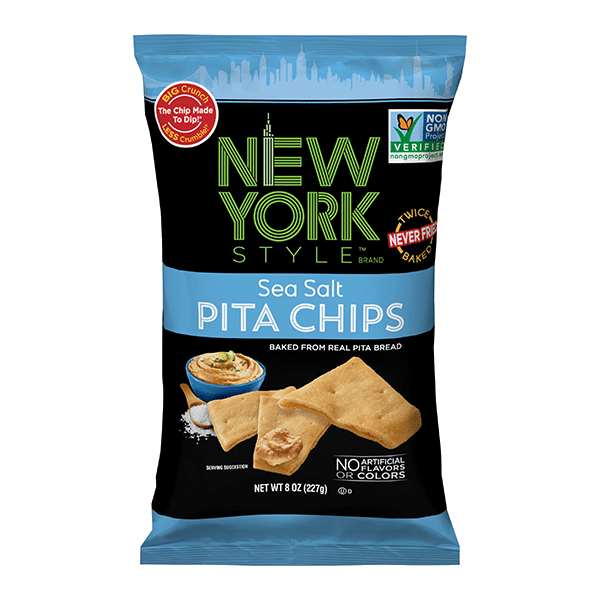 Now if you are looking for a healthier option, these New York Style Sea Salt Pita Chips are the one for you! Not only are they truly delicious, they also have less fat AND lower calories than regular potato chips. Full of flavour with none of the guilt – what more could you want?!
4. Pringles Pizza Flavour Potato Chips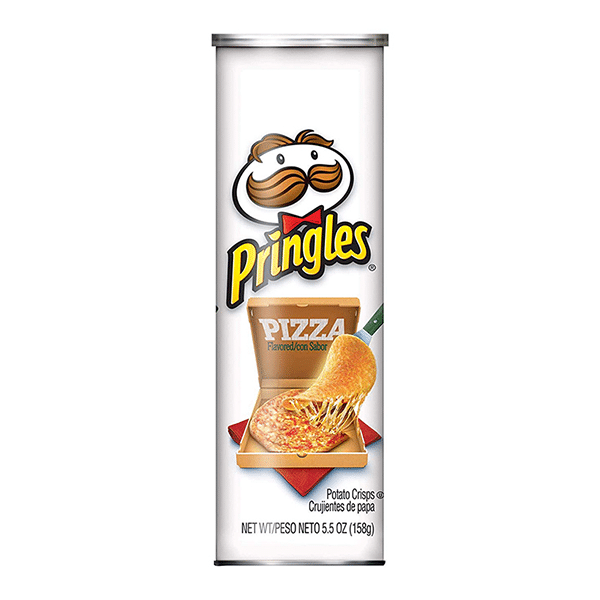 Yep, you read that right – Pizza-flavoured chips! We weren't kidding when we said American Pringles were much more exciting! These crisps have the perfect mixture of herby flavours and cheesy crunch. Don't believe us? Try them and see for yourself!
New York Style Red Hot Chilli Pepper Pita Chips
New York Style Red Hot Chilli Pepper Pita Chips offer something a little bit different compared to your average potato chips. These crunchy mouthfuls are combined with hot chilli peppers to give you full-flavour! 100% baked, light, and low in saturated fat, you won't regret giving these bad boys a go!
– – –
So, if you've managed to read this far without jumping to the checkout, we congratulate you! And, we hope that we have given you some idea as to what the best American crisps and chips are, and which ones you need to put in your basket and order!
Finally, if this has left you craving more delicious treats, chips, and snacks, head here!
---
---
Don't forget to visit our website for more great articles, products, treats, and more at www.americanfoodmart.co.uk. There, you can subscribe to our newsletter and get linked to our Instagram page too!