Coffee is one of the most popular drinks in the world! But, other than it being a delicious way to start the day, what do you really know about it? We've all been told to cut back on the caffeine, however there are reasons why we can enjoy a cup or two.
Read on to find out 4 health benefits PLUS the best coffee you need to try!
1. It really does improve your energy levels!
Sometimes you do just need a quick release of energy, and that's what coffee does. The caffeine in it stimulates your brain, which in turn can improve various aspects of brain function. So, if you need a hit of energy to boost your mood, memory, and general mental function, this delicious drink is the way to go!
2. It contains a great set of essential nutrients
Did you know, in just one cup of coffee you can find a wide array of nutrients, such as magnesium, potassium, and a variety of B vitamins?! Not only that, but it is also one of the biggest sources of antioxidants in the Western diet. Who knew?!
3. It may lower your risk of Alzheimer's and Parkinson's
There have been tonnes of studies on the health benefits of coffee, but some of the most interesting include these. Professionals have found that there is a link between caffeine consumption and Alzheimer's and Parkinson's. They discovered that those that consume more caffeine have a much lower risk of developing the diseases!
4. It may be really good for your liver!
Your liver is a fantastic organ that carries out multiple important jobs every day. But, there are many common diseases that can affect the liver, and, once your liver becomes damaged, it can lead to Cirrhosis. However, studies have shown that drinking coffee can reduce your risk of Cirrhosis up to 80%!
So, not only is coffee delicious, it's also really good for you (when consumed in moderation, of course)! If, like us, reading this has got you craving a strong cup of Joe, never fear! Below are our favourite coffee products that you NEED to try! Enjoy!
Bulletproof Whole Bean Coffee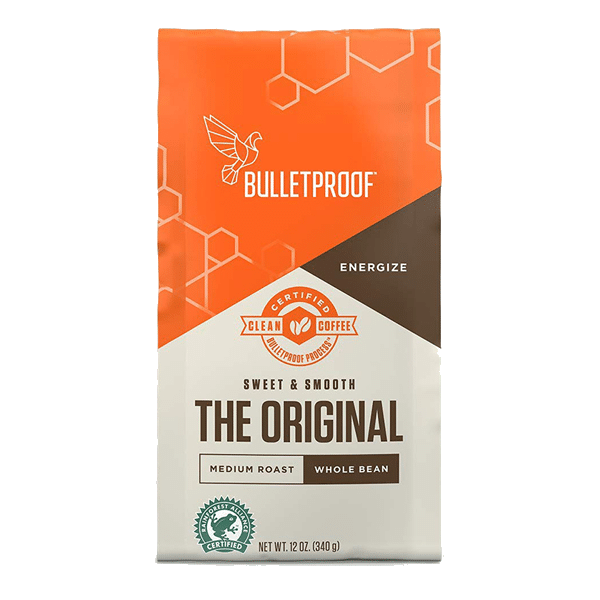 This medium roast whole bean pack is full of nutrients AND Rainforest Alliance Certified!
Get yours here!
Dunkin' Donuts French Vanilla Ground Coffee
The delicious Dunkin' Donuts taste from the comfort of your own home. What more could you want?!
Get yours here!
Folgers Breakfast Blend Mild Ground Coffee
The best morning brew you could get! This Folgers Breakfast Blend is a flavourful treat every day of the week.
Get yours here!
For more American Drinks and American Coffees, click here
---
Don't forget to visit our website for more great articles, products, treats, and more at www.americanfoodmart.co.uk. There, you can subscribe to our newsletter and get linked to our Instagram page too!