137 in stock
137 in stock
Wonka Nerds Grape & Strawberry Video Box 141.7g (
Wonka Gobstoppers Theater Box 141g (5oz
Brand
Nerds
Nerds, which are made by Ferrara Candy Company, a subsidiary of Ferrero Group, were introduced by Sunmark Corporation in 1983.
It is said that the Nerd was named after the Dr. Seuss book 'If I Ran the Zoo' in which a 'nerd' is mentioned as one of the creatures the narrator would collect for his zoo.
Nerds usually come packaged in square carton boxes with two flavours each, each with its own compartment and opening.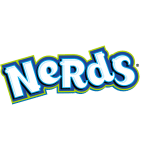 Swedish Fish
In the US, chewy fish-shaped sweets have been enjoyed since they were first released in the late 1950s, and they quickly became a classic! These Swedish Fish have a unique red tinge and a delicious fruity flavour, making them a delightful snack to eat. Contrary to the majority of fruit-flavoured candies, Swedish Fish have their own unique taste that is not based on any other candy flavour. The original flavour of Swedish Fish is lingonberry, a berry native to Europe.
Soft chewy candy known as Swedish Fish is enjoyed every year by thousands of people. With every bite of these red chewy delights, you will take part in a flavour journey that will not disappoint. There are a variety of sizes of Swedish Fish to choose from, from small bags to large boxes!