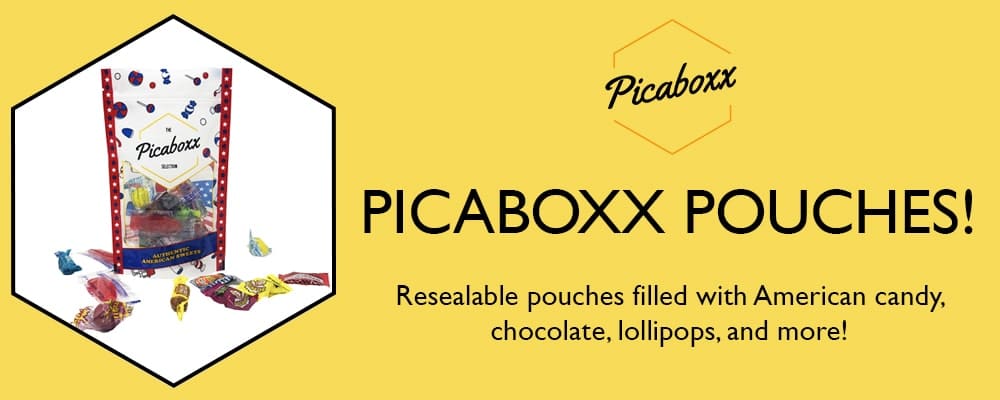 Are you stuck for a sweet gift idea? Do you have a friends birthday coming up, or maybe you just fancy treating yourself? Well, whatever the occasion these brand-new Picaboxx pouches are just what you need!
Picaboxx is a great company that brings you all your favourite sweets and candy in perfectly sized gift boxes. Their new product, Picaboxx Pouches, are a great alternative to their classic boxes. Plus, they make great gifts for any occasion!
So, if you're looking for a fantastic sweet gift idea, take a look below at our four favourite Picaboxx Pouches. There's something for everyone!
---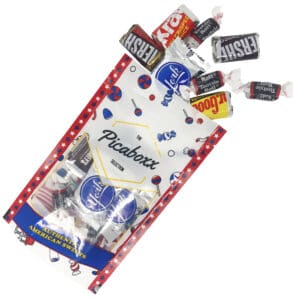 World Chocolate Day may have been and gone, but that doesn't mean you can't still enjoy the great taste of American chocolate!
This Picaboxx Pouch is full of all your favourite chocolates. They're individually wrapped which makes them perfect for sharing! From Hershey's to York and much more, these indulgent pouches are the perfect gift for any chocolate lover!
Get yours here!
The mixed sweets selection Picaboxx Pouch is the perfect gift idea for someone who loves EVERYTHING. It has all the best quality American sweets you could want, so you'll never get bored!
This pouch is great for picnics, parties, or just to nibble on whilst watching a movie. Not to mention we love that the pouch is resealable, so you know your candy will always stay fresh!
Get yours here!
Let's be honest, everybody loves lollipops! They're the ultimate sweet treat, no matter how old you are! This pouch of delicious 'pops is the perfect sweet gift idea for anyone!
From Jolly Rancher to Dum-Dums, these mouth-watering lollipops are absolute classics, perfect for parties, popping in a pass-the-parcel, and so much more! Or, why not treat yourself and keep them in your desk for those moments when you need a little treat?
Get yours here!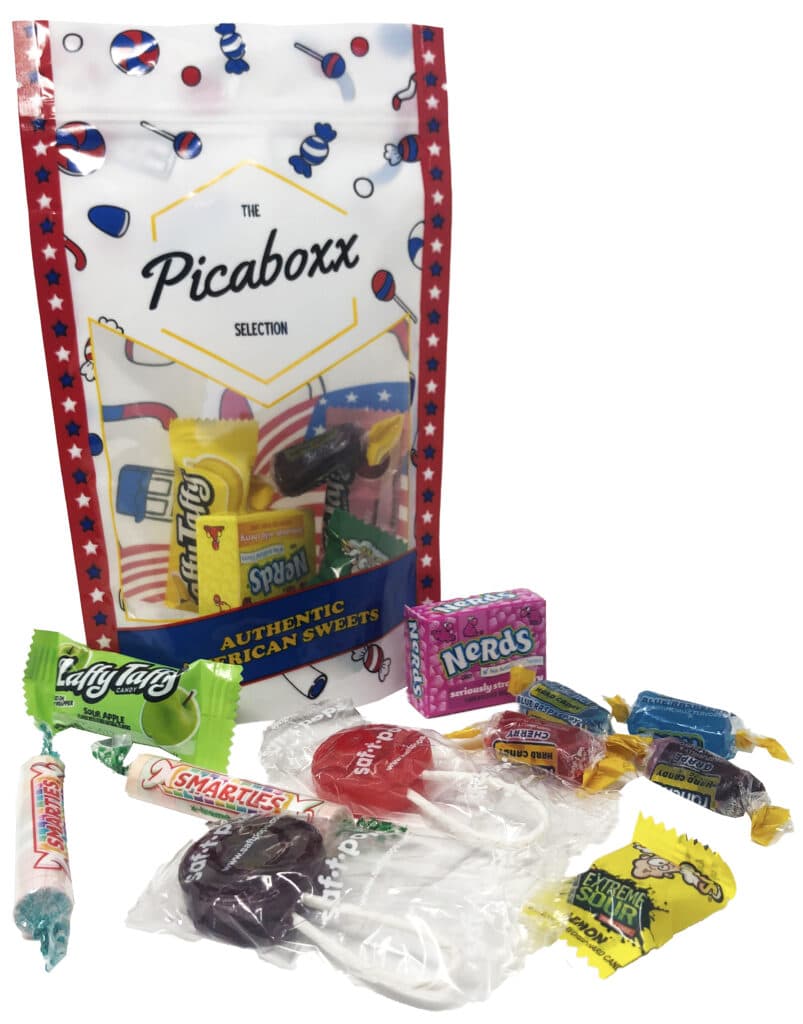 This is one of our favourite pouches! With a mix of delicious soft and hard sweets it's the perfect pouch for everyone!
This pouch is great for those that like to mix things up a bit. There are so many tasty flavours and treats that you'll never get bored! Think Nerds, Laffy Taffy, Jolly Rancher, and so much more! What more could you want?
Get yours here!
---
With four fantastic styles to choose from, these Picaboxx Pouches make the perfect sweet gift idea! So, why not treat yourself or a loved one today?
Get your favourite Picaboxx Pouch now at American Food Mart!
---
Also, don't forget to follow us on social media! There you can find more information on brand new products, treats, and other news!
Follow us on:
FACEBOOK: https://www.facebook.com/americanfoodmartuk
INSTAGRAM: https://www.instagram.com/americanfoodmart.uk/