12 in stock
£5.50
12 in stock
Compare
AirHeads Paradise Blends Bites 57g (2oz)
Swedish Fish Mini Crush Candy 141g (5oz)
Brand
Airheads
Created in the 1980's by Perfetti Van Melle, Airheads have become a world-famous American candy loved by all! Originally from Kentucky, the colourful sweet brand is now known and enjoyed all over the world.
Tangy and taffy-like, Airheads are made similar to the way Play-Doh is. As a result, the candy is shaped and squished. Then, it is moulded into the bars, bites, and gummies that we all know and love today!
They come in a large variety of flavours. To start with, you've got the classics such as strawberry, orange, and grape. However, they also do some more special flavours, like birthday cake, cotton candy, and fruit punch. They even have a couple of mystery flavours if you're in the mood for a surprise!
We sell lots of Airheads products here at American Food Mart. Have a look and see which is your favourite!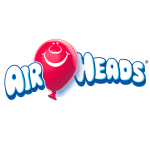 Swedish Fish
In the US, chewy fish-shaped sweets have been enjoyed since they were first released in the late 1950s, and they quickly became a classic! These Swedish Fish have a unique red tinge and a delicious fruity flavour, making them a delightful snack to eat. Contrary to the majority of fruit-flavoured candies, Swedish Fish have their own unique taste that is not based on any other candy flavour. The original flavour of Swedish Fish is lingonberry, a berry native to Europe.
Soft chewy candy known as Swedish Fish is enjoyed every year by thousands of people. With every bite of these red chewy delights, you will take part in a flavour journey that will not disappoint. There are a variety of sizes of Swedish Fish to choose from, from small bags to large boxes!