American Sweets Candy Box Deal
8 in stock
8 in stock
Toxic Waste Sour Smog Balls Theatre Box 100g (3.5 oz)
Wonka Bottle Caps Theater Box 141.7g (5oz)
Sweetarts Video Box 141g (5oz)
Brand
Sweetarts
Candy SweetTARTS were created in 1962 by Sunline Inc. CEO Menlo F. Smith. Using the same flavouring mix as Pixy Stix and Lik-M-Aid (Fun Dip), the tangy candy was designed to expand the market for this tangy taste sensation. A year later, SweeTarts were introduced with the same flavours as Pixy Stix: cherry, grape, lemon, lime, and orange. Known for their colourful candy creations, SweeTARTS has always been a pioneer in innovation, due to their sweet and tart combination. Get your chewy sour treats coated in a sweet coating at American Food Mart today!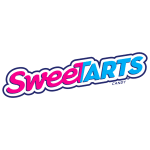 Toxic Waste
BE WARNED! AN EXTREMELY DANGEROUS TOXIC WASTE IS LOOSE WAITING TO BE EATEN! Would you dare to try Toxic Waste's super-sour taste? These EXTREME SOUR GREEN DRUMS COULD BE FILLED with super-sour candies: Kiwi, Lime, Green Pear, Melon and Green Apple! You must try these sour candies if you love sour candy! If they aren't tough enough for you, take on the sour challenge that toxic waste presents! The moment your lips touch this candy, they will pucker. This candy is ALMOST UNBEARABLY SOUR. Each bag contains Lime, Cherry, Strawberry, Lemon, Blue Raspberry, and Grape flavours!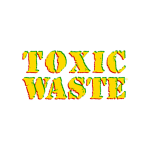 Wonka
Wonka, or Willy Wonka Candy Company, is a confectionery company owned by Nestlé that was once owned by Sunmark before 1988. Charlie and the Chocolate Factory inspired the company, and it was launched in 1971 during the release of the first film adaptation. Additionally, these are also the origin of both the Wonka packaging and marketing style. WONKA® is the manufacturer of NERDS®, NERDS® Rope, SWEETARTS®, SHOCKERS, SPREE®, LAFFY TAFFY®, RUNTS®, EVERLASTING GOBSTOPPER®, LIK-M-AID® FUN DIP, PIXY STIX®, BOTTLE CAPS®, KAZOOZLESTM and GUMMIES. You can buy a wide assortment of Wonka products at American Food Mart if you want a taste of the classic movies and movie-inspired candies.